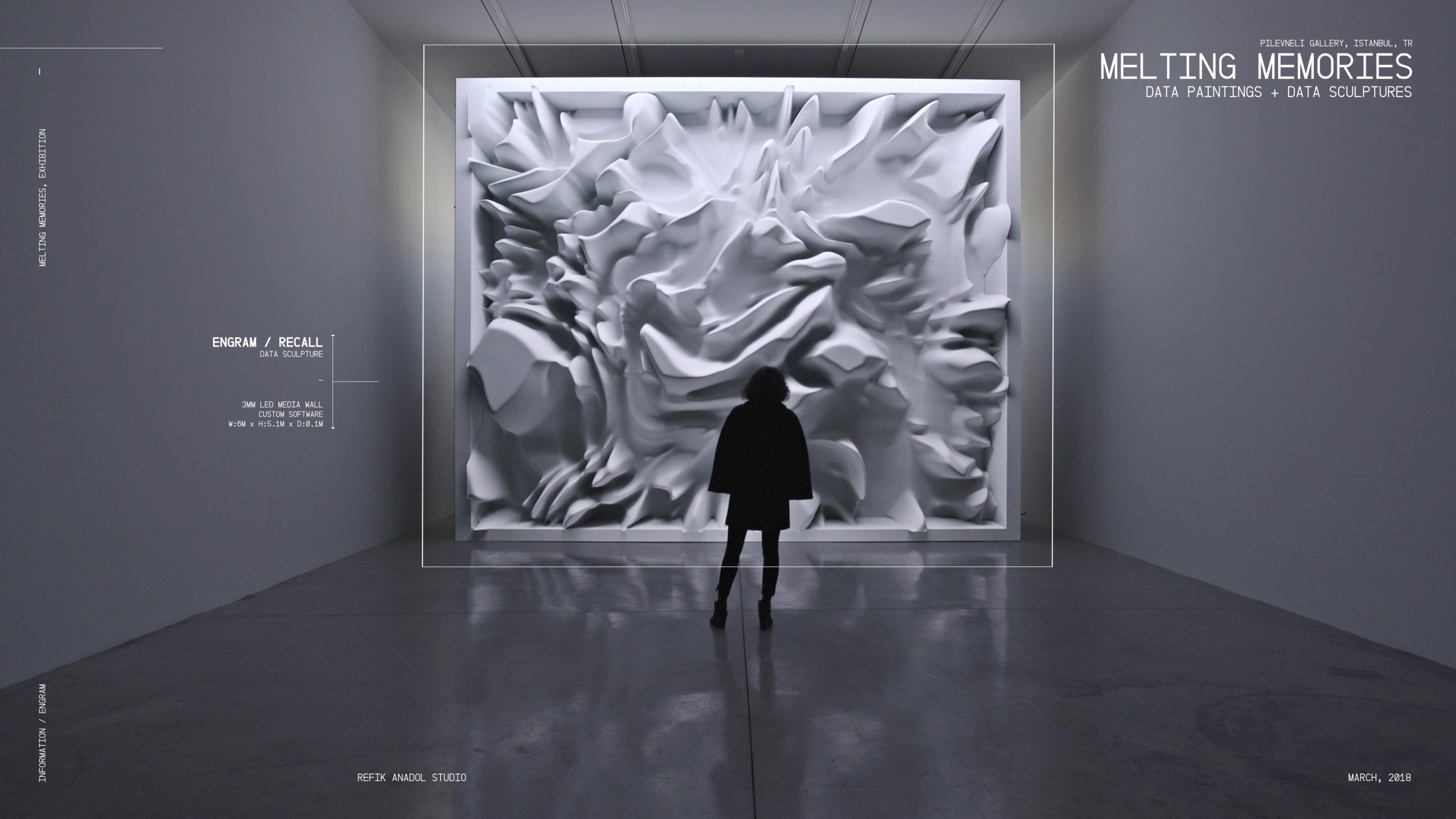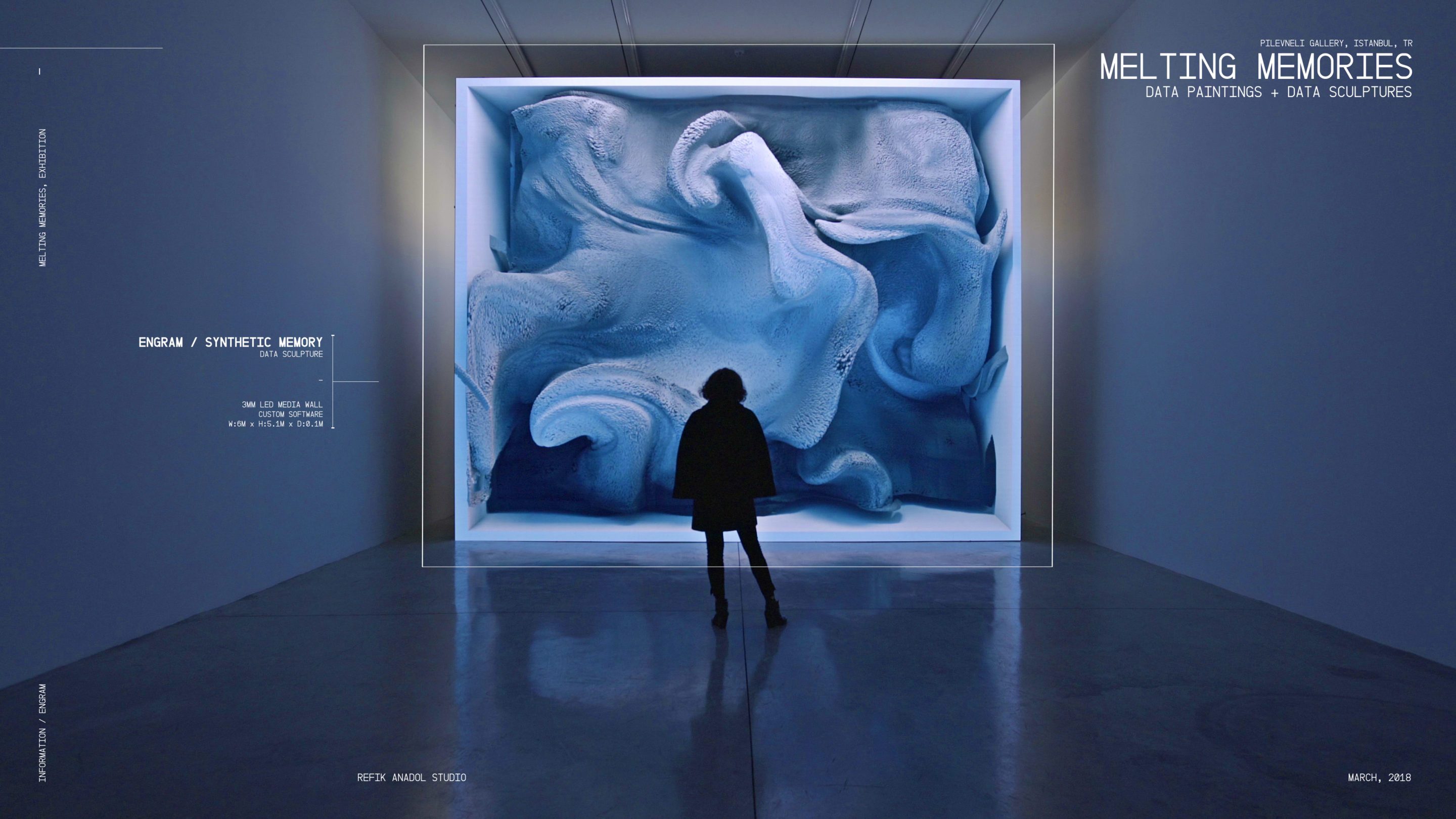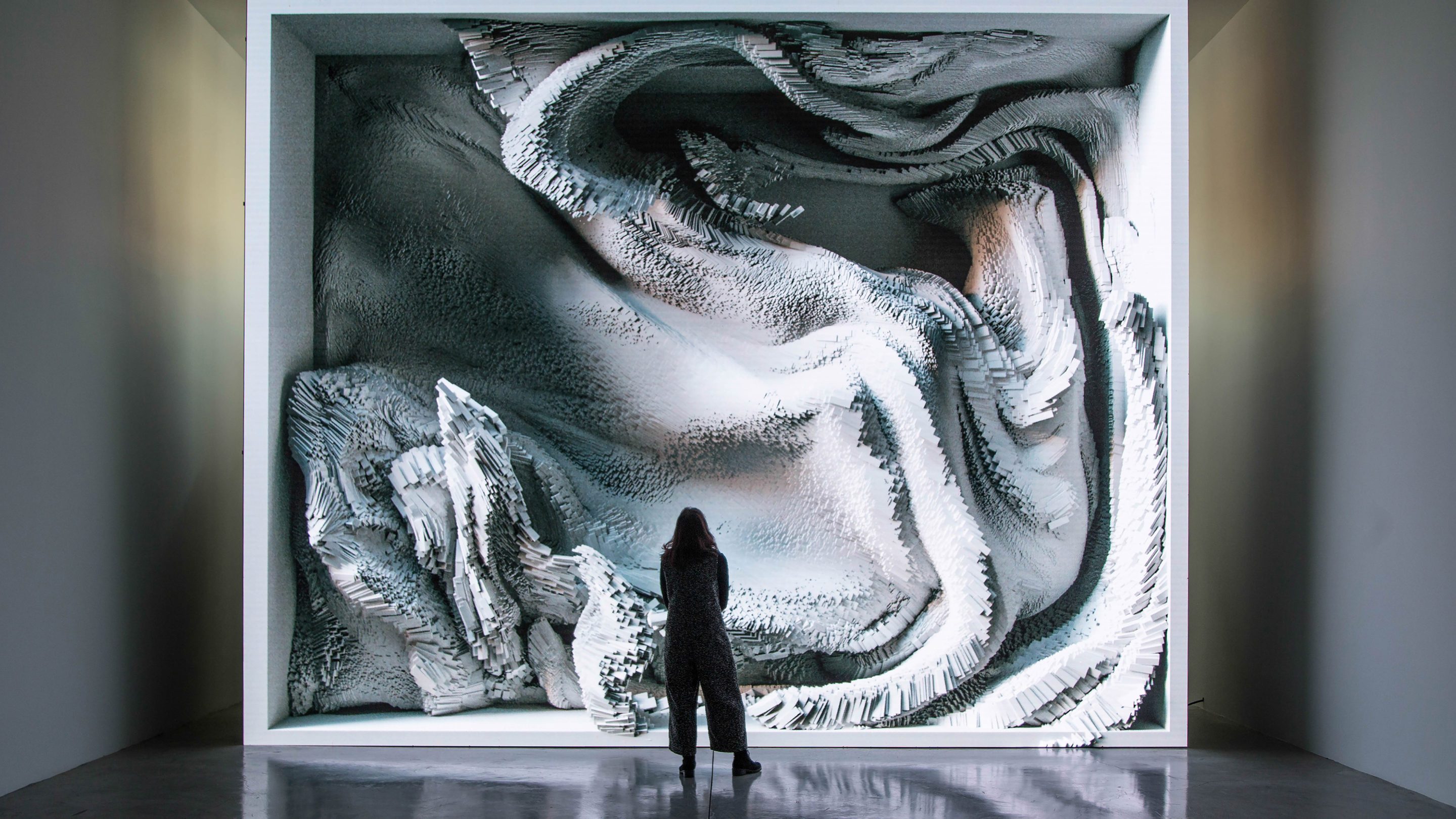 A/V Performance + Public Art
February 2, 2018
Type
A/V Performance + Public Art
Technology
Archive + Machine Learning + Neuroscience
Date
February 2, 2018 - March 17, 2018
Location
Istanbul, Turkey
Credits
Refik Anadol
Nicholas Boss
Efsun Erkilic
Toby Heinemann
Kian Khiaban
Pelin Kivrak
Steffan Klaue
Ho Man Leung
Kyle McLean
Raman K. Mustafa
Scientific Support
UCSF Neuroscape Lab
Adam Gazzaley, M.D., Ph.D.
Specs
65" 4K OLED Display
5 Meters by 6 Meters custom LED Media Wall
Custom Software (VVVV)
CNC Milled Rigid Foam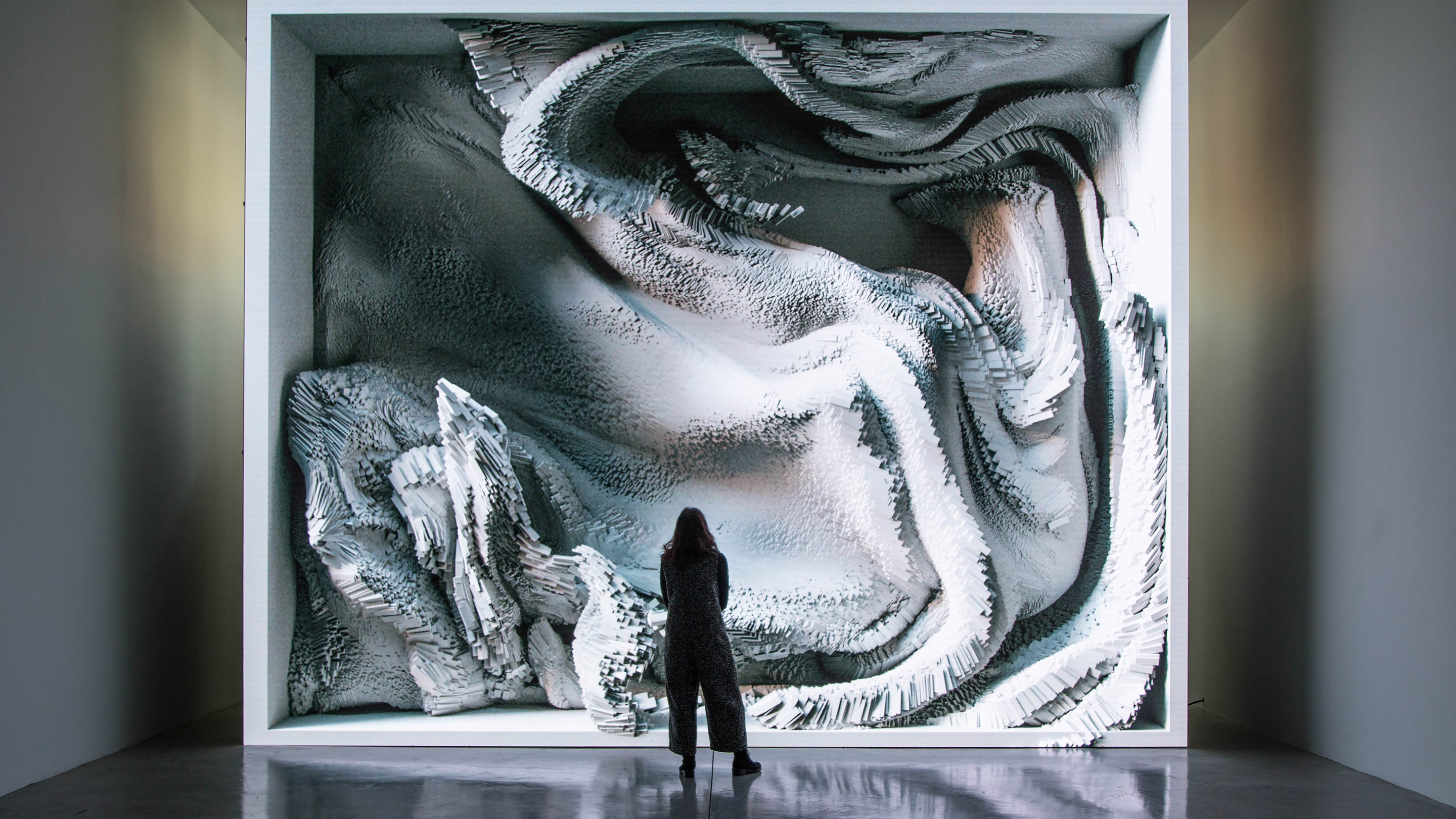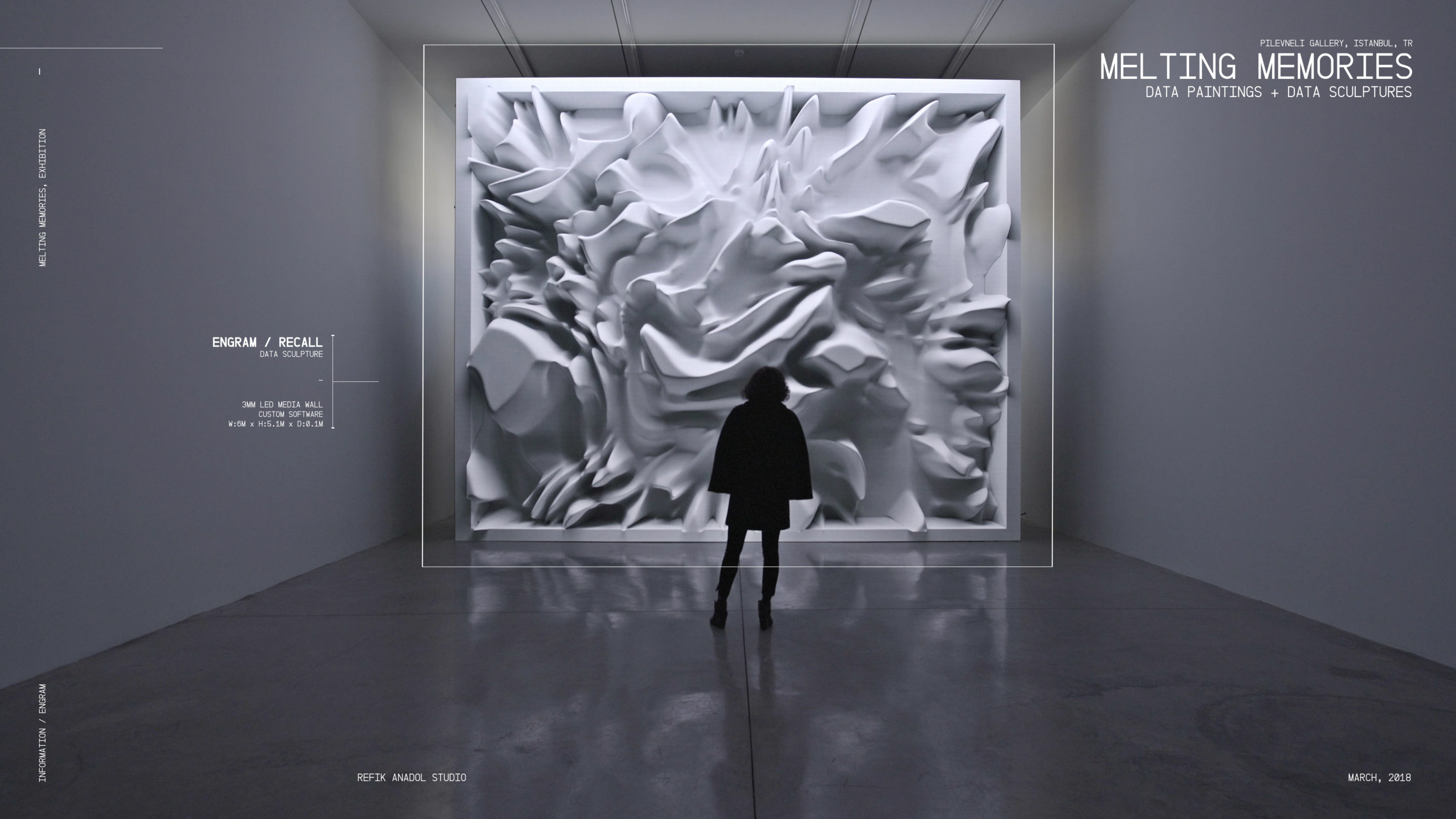 Melting Memories is an exhibition comprised of data paintings, augmented data sculptures and light projections. The work explores the materiality of remembering through the aesthetic interpretation of EEG data. In doing so, it offers new insights into the representational possibilities emerging from the intersection of advanced technology and contemporary art. By showcasing several interdisciplinary projects in collaboration with the Neuroscape Laboratory at the University of California, San Francisco, the sculpture translates the elusive process of memory retrieval into data collections, and immerses visitors in Anadol's creative vision of "recollection."
The exhibition's title, Melting Memories, refers to Anadol's experience with unexpected interconnections among seminal philosophical works, academic inquiries, and artwork that takes memory as a principal theme. The title further draws attention to the melting of neuroscience and technology into these centuries-long philosophical debates, questioning the emergence of a new space where artificial intelligence is not in conflict with individuality and intimacy.