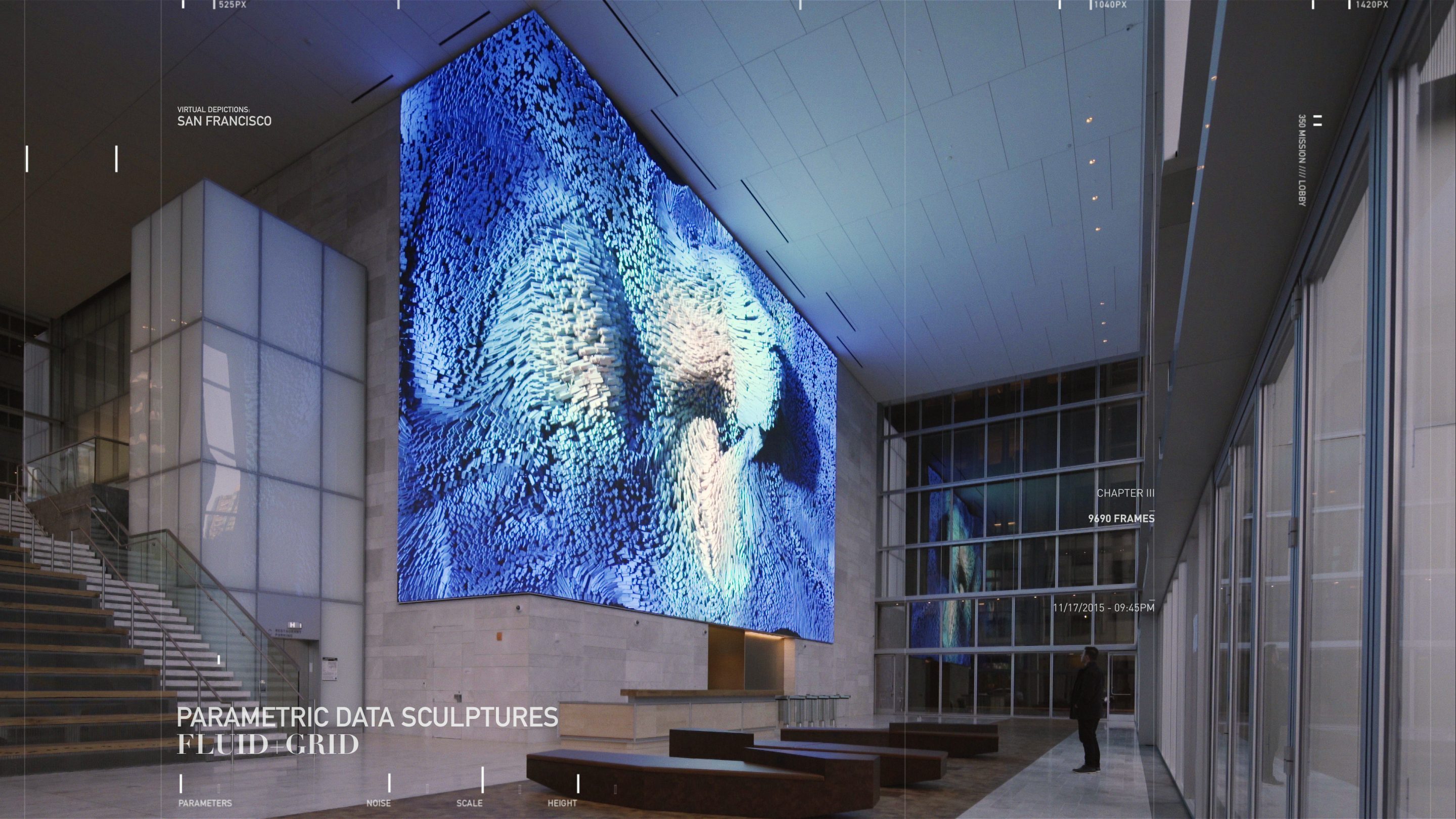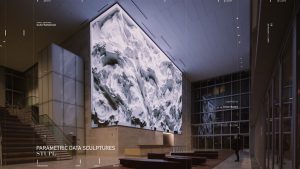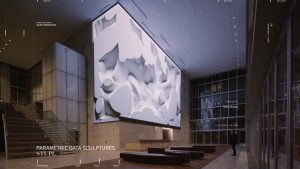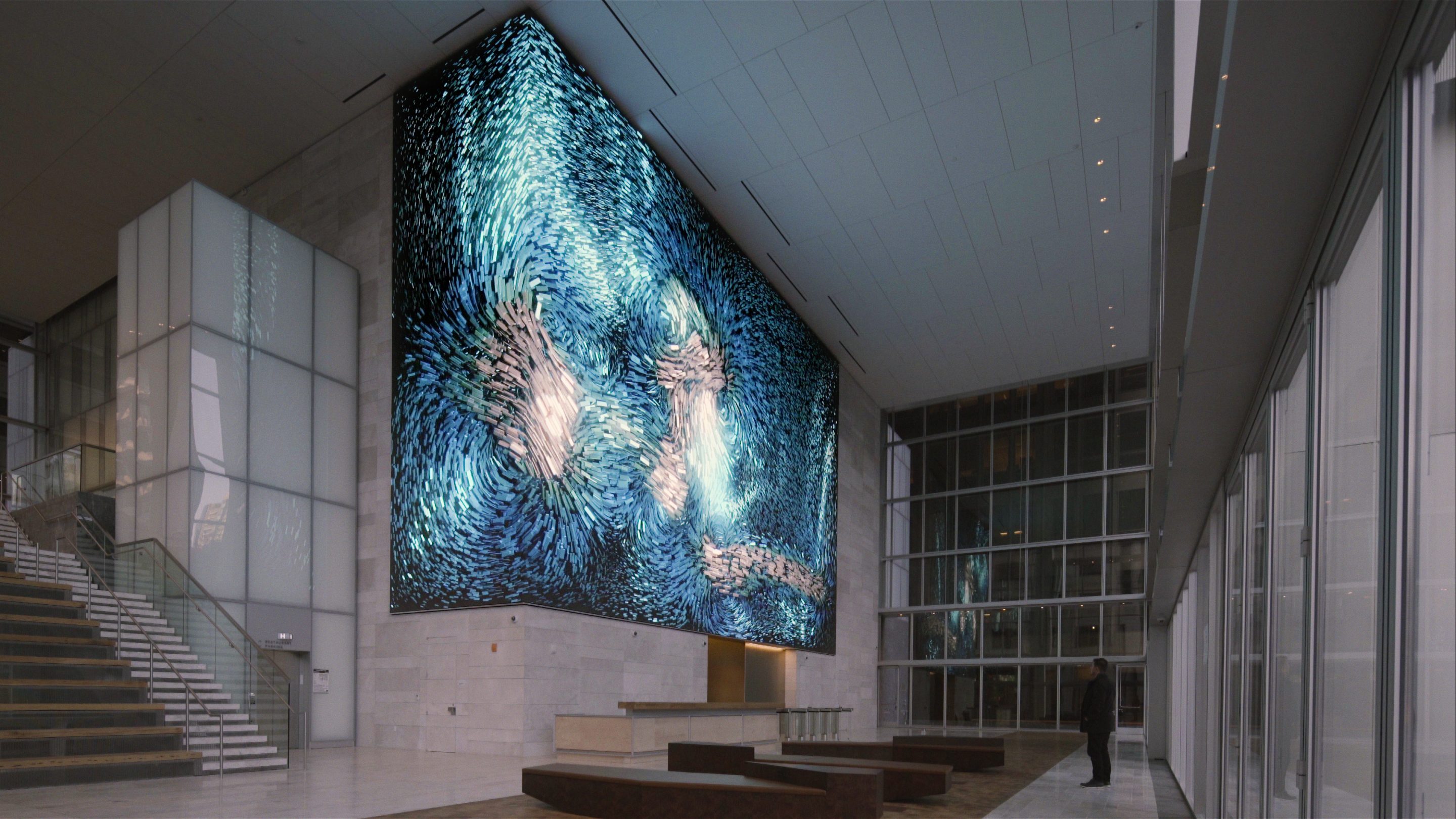 Public Art
October 1, 2015
Virtual Depictions: San Francisco
Type
Public Art
Technology
Archive
Date
October 1, 2015
Location
San Francisco, US
Credits
Refik Anadol
Efsun Erkilic
Toby Heinemann
Kian Khiaban
Raman Mustafa
Commissioned By
Kilroy Realty Corporation
John B. Kilroy, Jr.
In Cooperation With
The City of San Francisco
Mayor Ed Lee
John Rahaim, Director of Planning
Project Planners
Arup
Sensory Interactive
Sansi North America
Skidmore, Owings, and Merrill LLP
Webcor Builders
WSP | Parsons Brinckerhoff
Art Consultants
DPA Fine Art Consulting
Deanna Postil Krawczyk – Michelle Isenberg
Special Thanks
Nicole Stromsness
Sarah MacIntyre
Douglas Giesey
Craig Hartman
Michael Fukutome
Eric Cole
Josh Cushner
Eric Covrig
Jason Cox
Pat Green
Julie Goodwin
Amanda Brownlee
Shannon Knuth
Specs
Medium: 6mm LED Media Wall
Dimensions: 20′ x 40′
Custom Software (VVVV)
90 minutes long dynamic visual experience in 12 chapters
8 Channel sound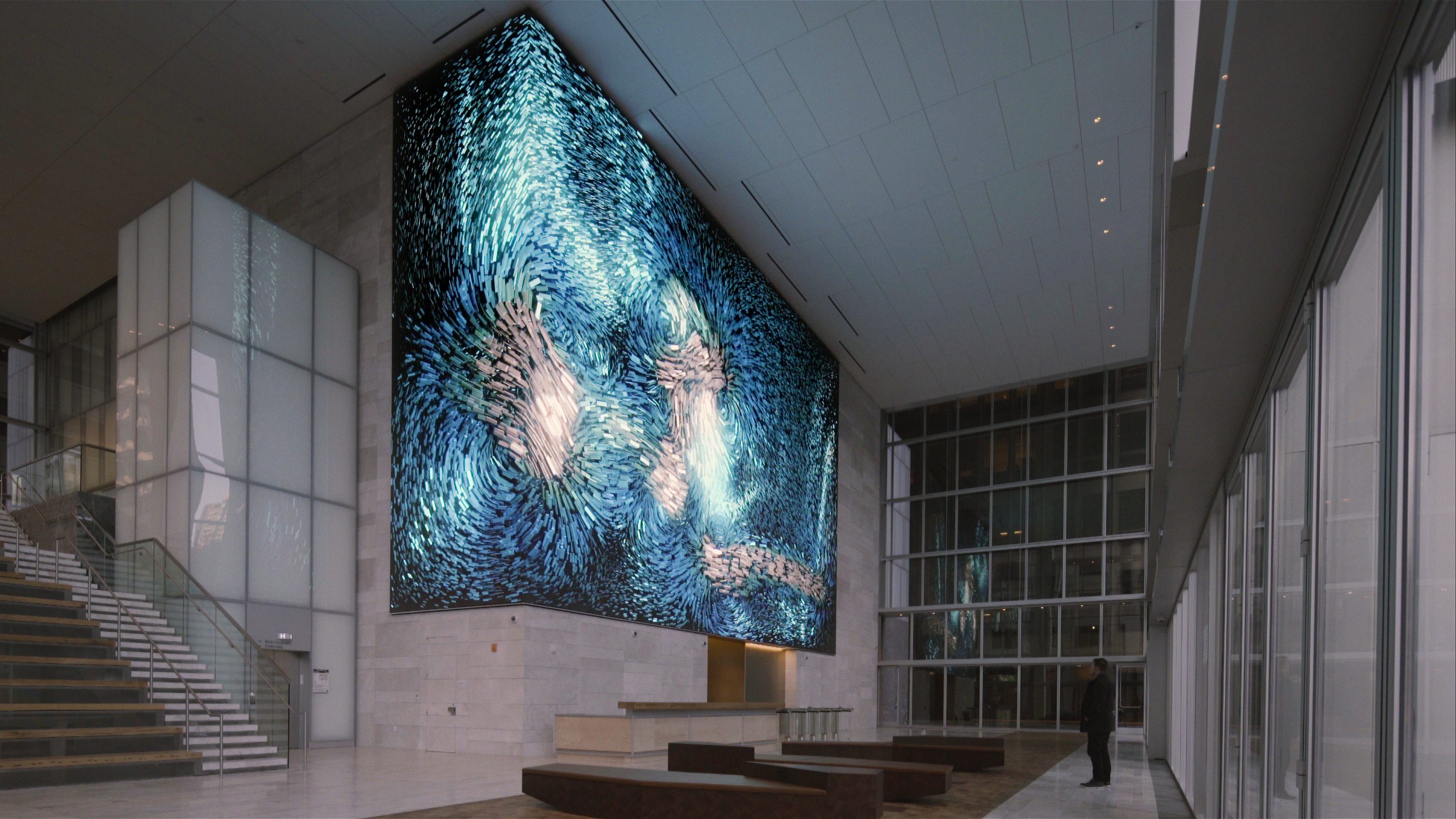 Virtual Depictions: San Francisco is a public art project consisting of a series of parametric data sculptures. Devised in collaboration with Kilroy Realty Corporation and Skidmore, Owings & Merrill LLP, this project takes a novel approach to public art by creating a work that combines a sense of subjectivity, collective memory, and shared culture based on spatialization. 
Located within the large glass-windowed main lobby of the 350 Mission building, the L-shaped media wall on which the artwork is displayed becomes a spectacular public event. Virtual Depictions invites the audience to make direct connections with their surroundings, including various forms of data that go unnoticed. Through the proposal of this new way to experience a living urban space, this project contributes to contemporary discourse of public art by presenting a hybrid blend of media arts and architecture that make visible the invisible world of data that surrounds us.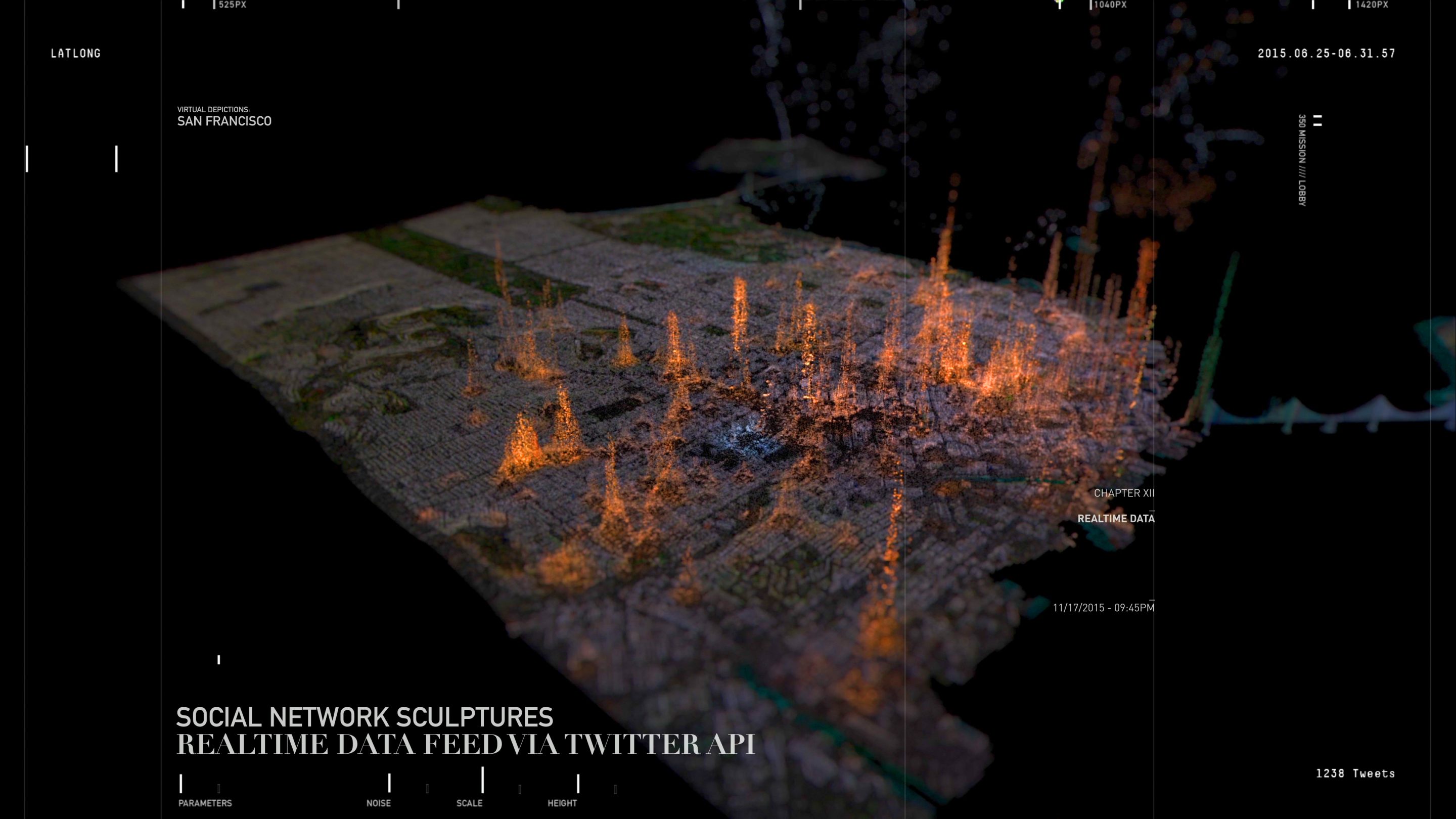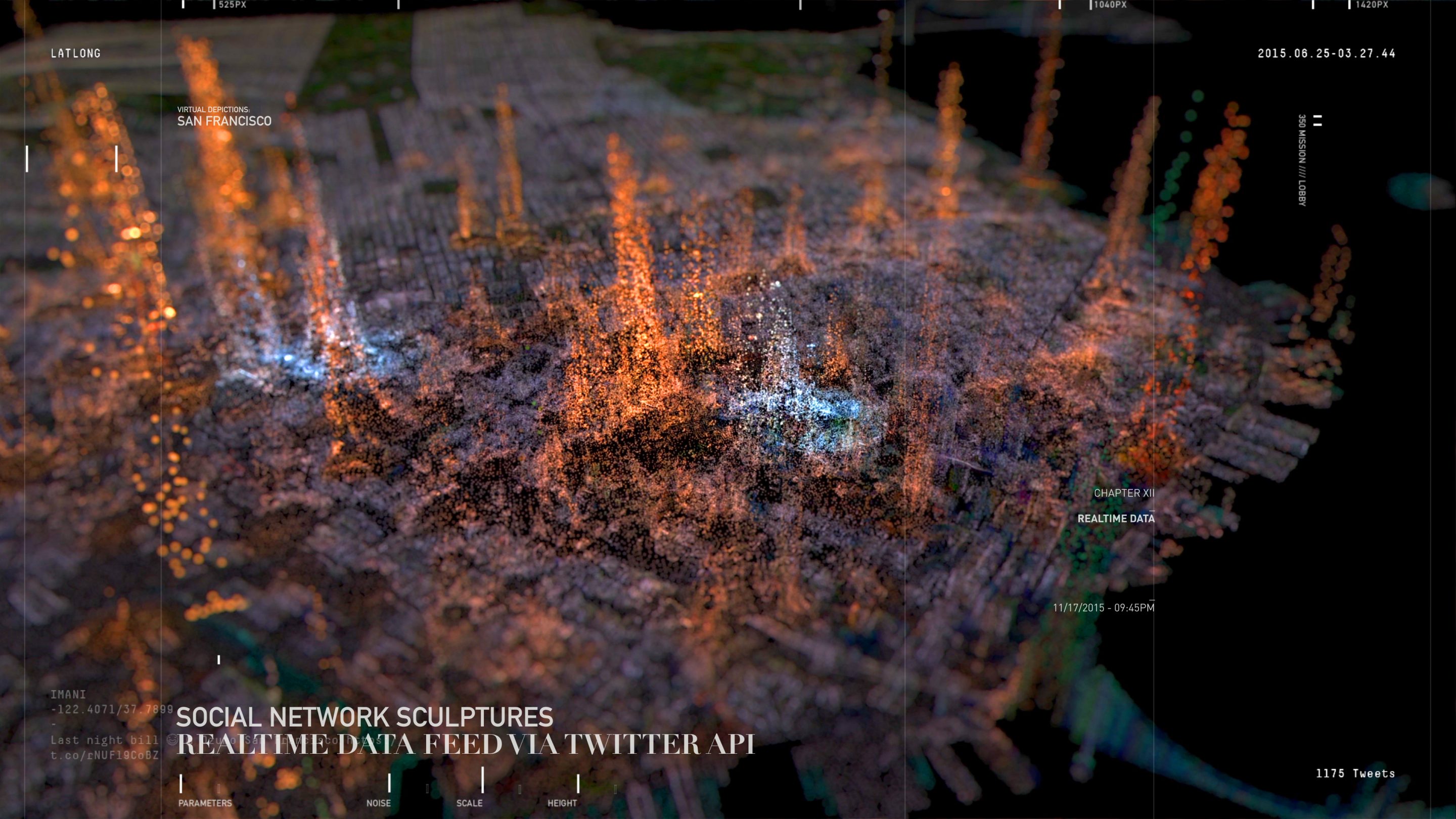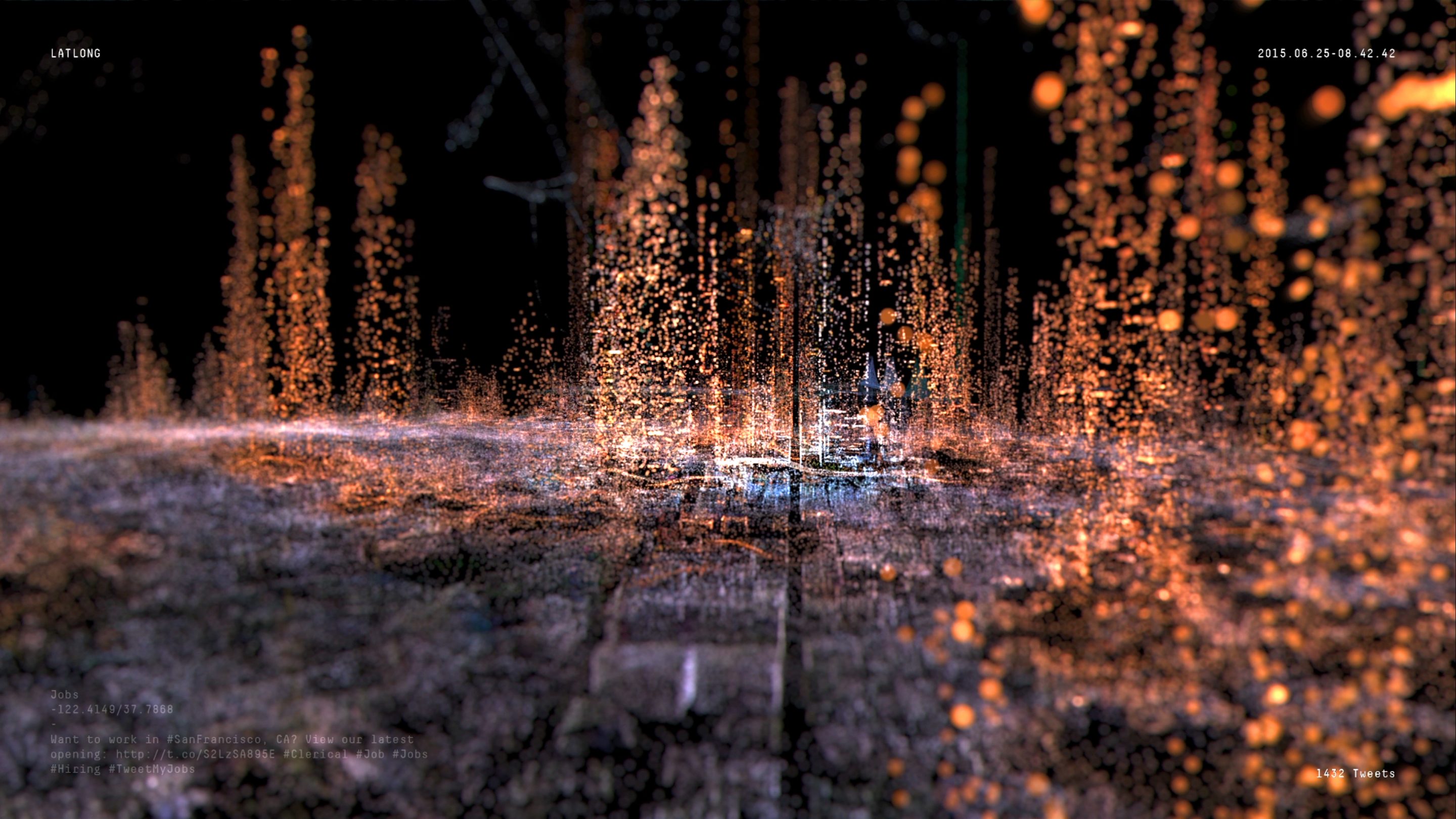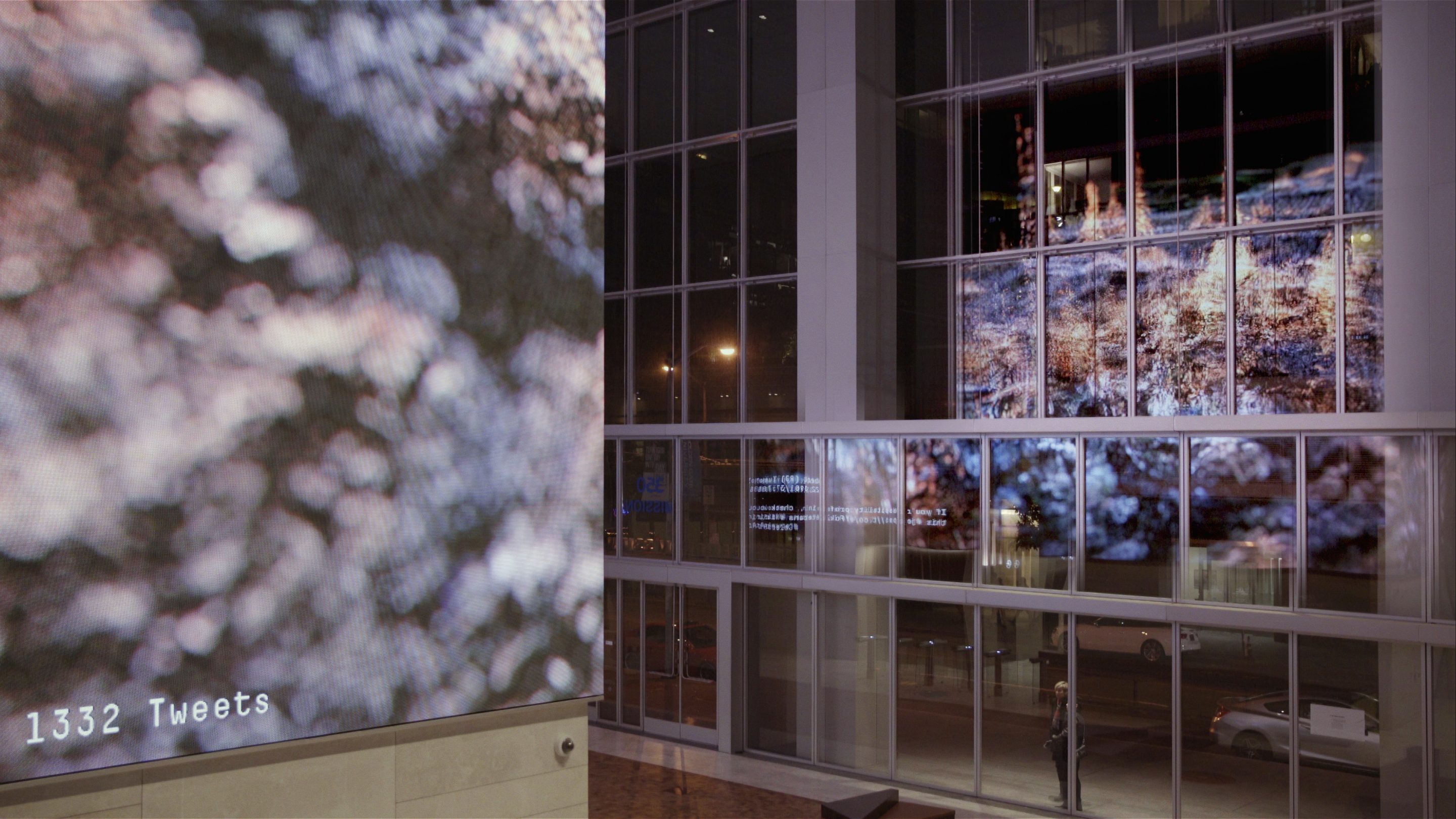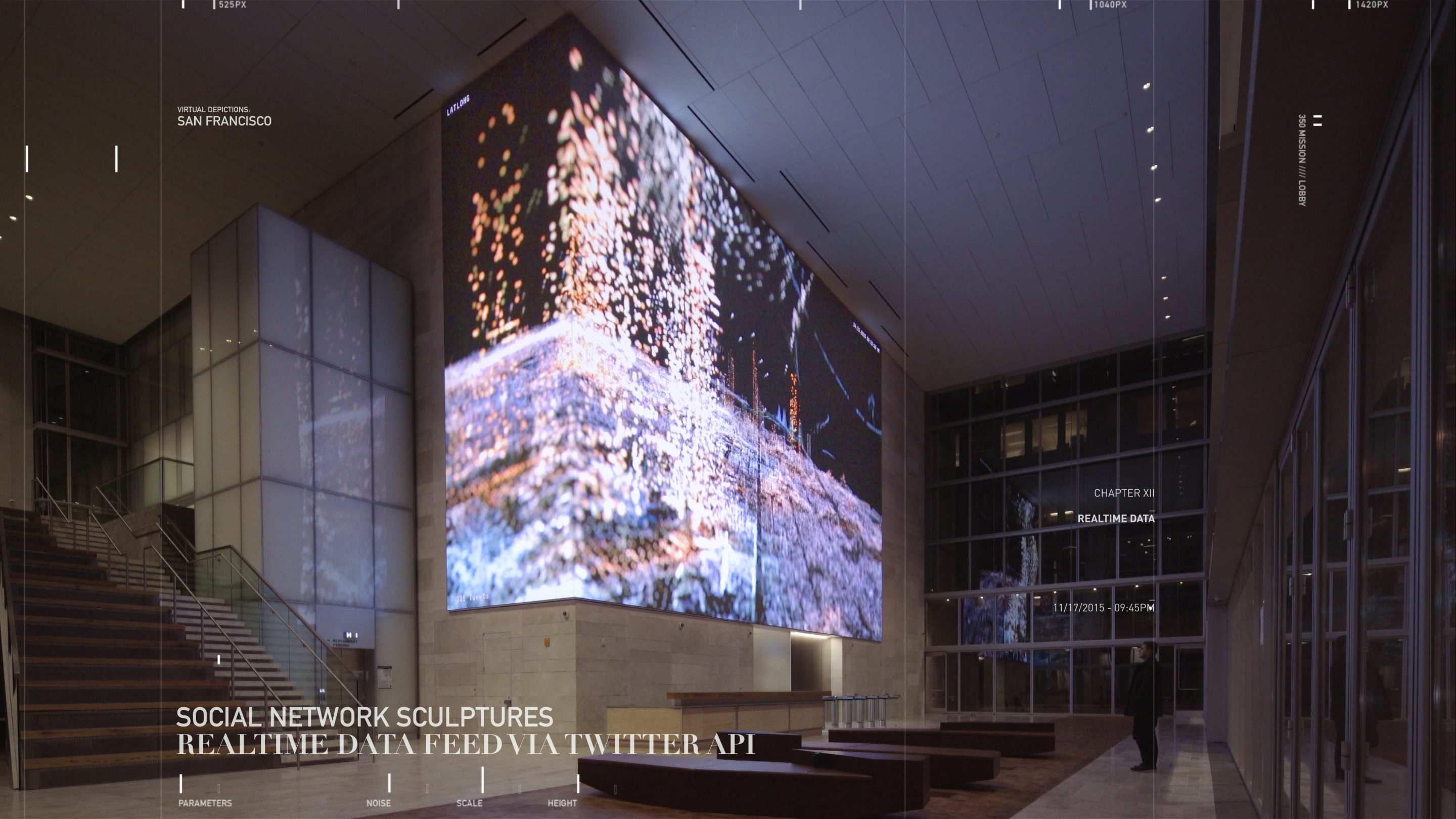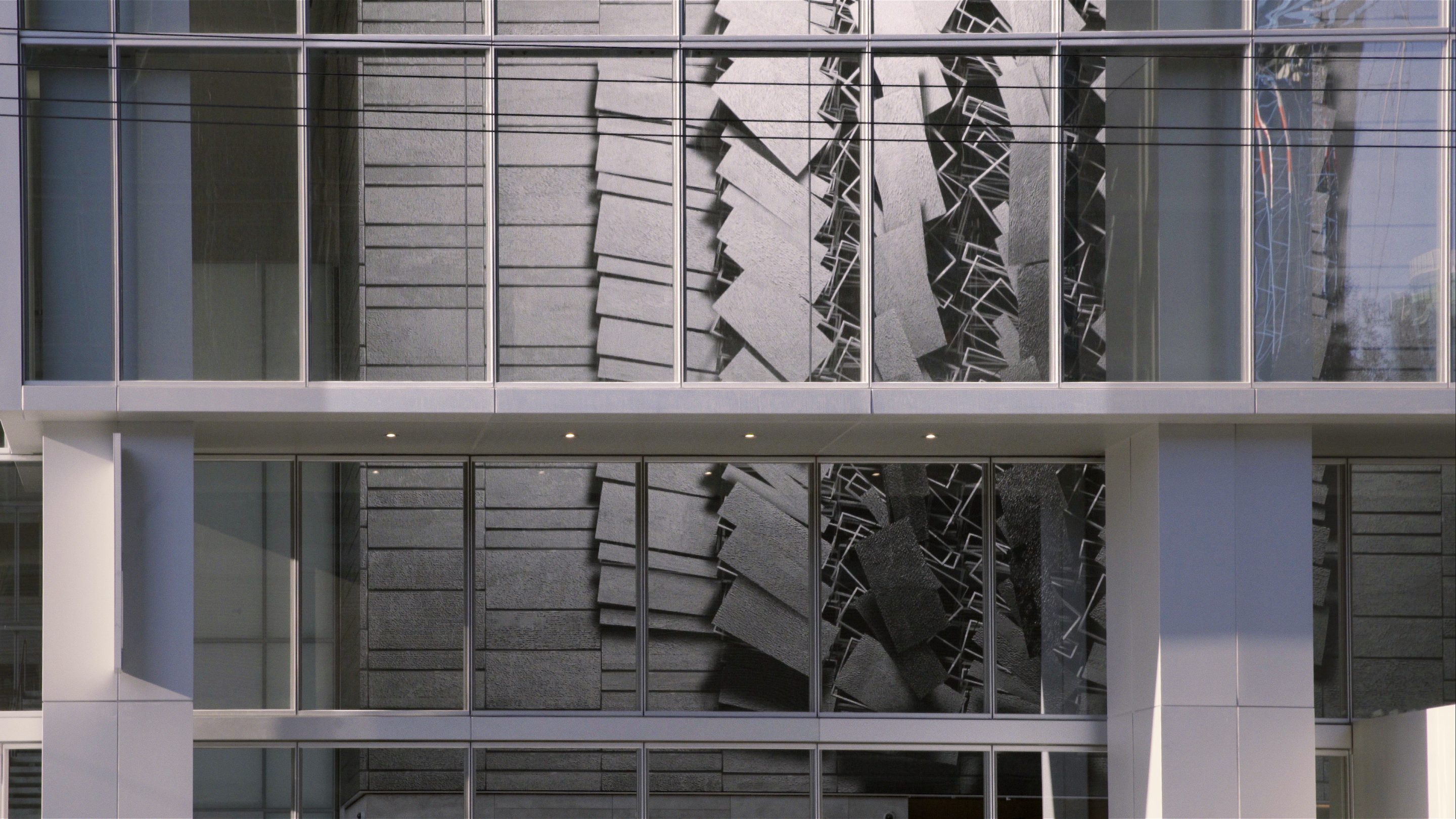 E-
EMBEDDING MEDIA ARTS INTO ARCHITECTURE